September 12, 2023
EPC Global Solutions (EPC), a leader in global ITAD services and a wholly-owned subsidiary of CSI Leasing, Inc., recently expanded its operations with the opening of EPC Global Solutions Spain S.L. (EPC Spain). This expansion reinforces EPC's mission of being a global strategic alliance for customers and will provide secure and sustainable ITAD services for medium to large enterprises throughout Southern Europe.
EPC Spain joins sister companies in Europe, EPC Global Solutions UK Ltd, EPC Global Solutions Slovakia, s.r.o. and EPC Global Solutions Deutschland GmbH., along with several EPC companies throughout the Americas, including those in the U.S., Canada, Mexico, Colombia and Peru. The new facility, managed by Pedro Roca Garcia, located in Azuqueca de Henares (Guadalajara), will manage up to 50,000 assets per year with the capacity to scale to more than 134,000 assets as needed in its 1,600 square meters of floor space.
"We are pleased to welcome Pedro Roca García to our team as facility manager for EPC Spain. His extensive experience as a warehouse manager, combined with his knowledge in the logistics sector, will help us establish our capabilities in the region and further enhance our circular economy strategy," said Maria Ángeles Romera, managing director at CSI Renting de Tecnología, EPC Spain's parent company.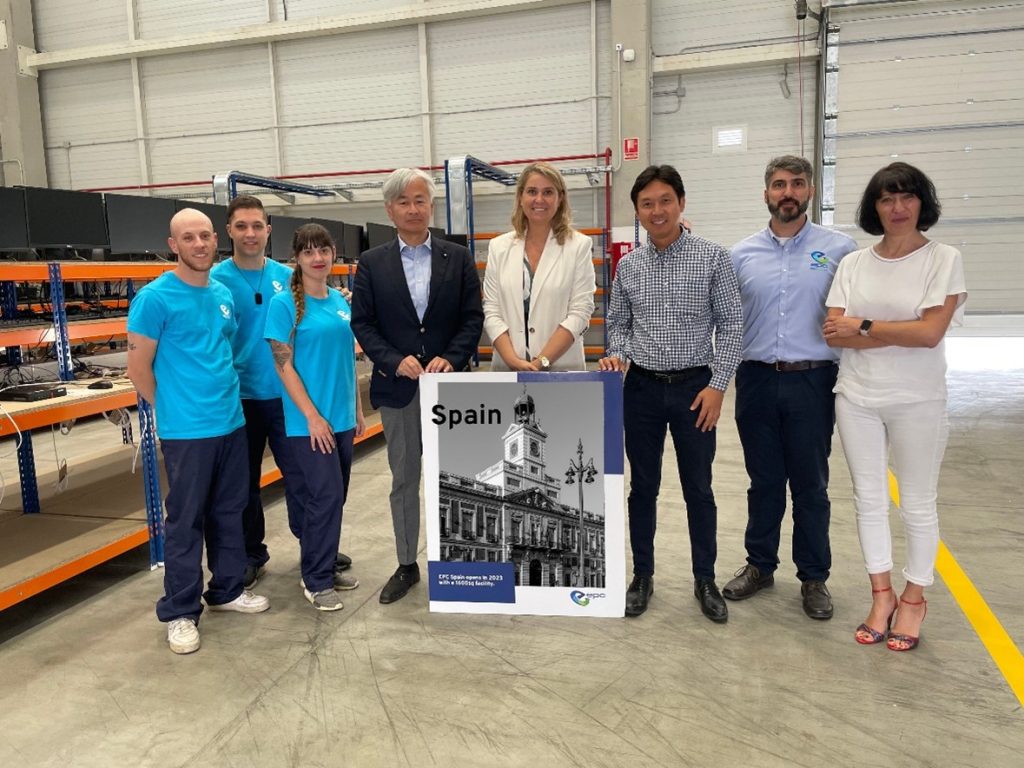 From left to right EPC employees, Alberto Rodríguez, Sergio Cancho and Tamara Cuevas, along with CSI's Masatoshi Hiraga, María Ángeles Romera, Kazushi Kaneko, Pedro Roca García and Lidia Gallardo.